5 Reasons to Write a Book for the Ones You Love
By Michele Barard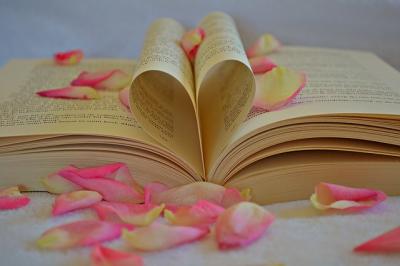 Writing a book is hard and publishing can be harder. Even if you do sit down to write the book and you finish it, you may hold back from publishing for a number of reasons, such as fear of rejection. One way to get over the psychological hump is to stop writing for your "target audience" and start writing for the ones who love you most.
Here are five reasons you should consider writing for a loved one:


Conquering fear of rejection – Removing the fear of rejection frees you to create. If you write for the ones you love, your imagination can be free to soar because you have less fear that they'll reject you personally. After all, they love you.


Overcoming fear of failure – Sometimes we need that feeling we got in pre-K when we brought home our noodle and acorn art projects and our moms or grandmoms gushed over how perfect they were.


No more fear of success – The subconscious worry about what happens if we become successful is removed. Change, even good change, can be frightening. Writing for a loved one removes the threat of change and leaves us free to create.


Getting started can be the hardest part – The hardest part of writing may be getting started. The second hardest part may be seeing a project through to completion. By focusing on writing for a loved one, you have a specific goal in mind, to delight your loved one, which is a strong motivator to get started and keep going until the project has been completed.


You need to a win – Writing for a loved one gives you the opportunity to create a successful project, which reinforces your confidence. You'll see the finished product in hand and will know that you can do the same great work for your target audience.


---
Have an idea for a gift book, but don't know where to start?
Sign up for my FREE webinar
Creative Gift Giving: Show your love through writing
---
Writing gifts for loved ones can range from a simple poem to an illustrated graphic novel to a cookbook of favorite recipes. I am a huge fan of creating gifts from the heart rather than or in addition to giving store-bought gifts, particularly when celebrating the major milestones in people's lives.
Do your parents have a 40
th
anniversary coming up? Writing a short book with photos that documents their life together would be a great gift. Is one of your children graduating from college? Writing a cookbook with their favorite recipes gives them a taste of home to carry with them as they move into the world of adulthood. The possibilities are endless.
What ideas can you come up with for special book gifts you can create for friends and family members?