What Quentin Tarantino Can Teach You About Creativity via Wrike Blog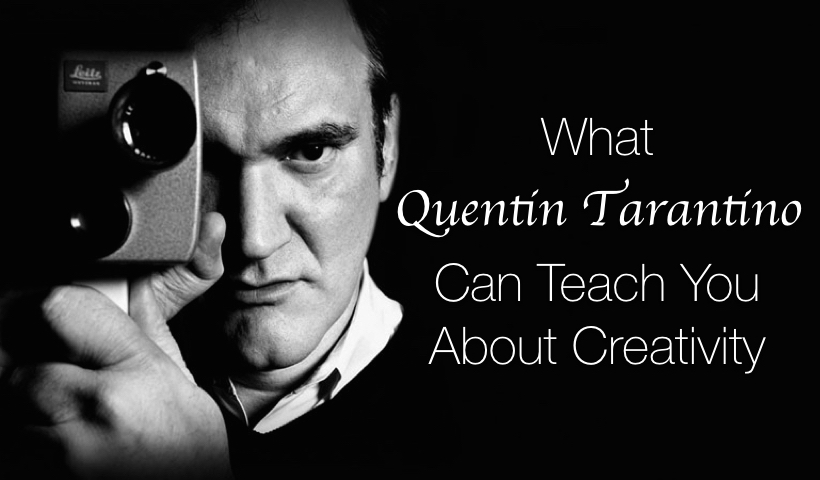 "A writer should have this little voice inside of you saying, 'Tell the truth. Reveal a few secrets here.'" – Quentin Tarantino
.
.
You're probably reading this because you're already familiar with some of Quentin Tarantino's work. Known for Reservoir Dogs, Pulp Fiction, Kill Bill, Inglourious Basterds, and most recently The Hateful Eight, he is no stranger to creativity. Every one of his films has pushed boundaries, raised eyebrows, and probably resulted in your favorite (or least favorite) character dying in a horrible, bloody, and dramatic death scene. 
.
What you probably don't know about the distinguished director is how he comes up with those powerful plots and quirky characters that dominate the screen in each of his films. We decided to aggregate some of the most interesting tidbits about Tarantino, from plot creation to film execution, to inspire your creative side. 
.
So, don't be a square. Read on:
.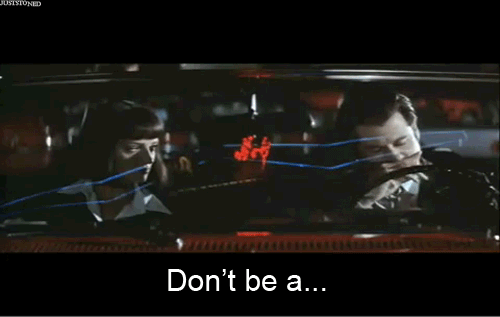 1. Don't get caught up on lack of training
Tarantino entered the film world with Reservoir Dogs at the youthful age of 29. While most successful directors blossomed from film school, Tarantino was a video store clerk. He had no formal training or industry connections to fall back on. He simply was a man who loved film and decided to create his own. 
.
Certifications and degrees are powerful, but they shouldn't stop you from pursuing your creative passions. Sometimes experience is the best teacher. Sure, there is always that risk of putting your ego on the line by sharing your vision, but trial and error is how we eventually succeed. The opportunity for formal training might never come, so don't wait! Taking matters into your own hands and jumping in head first is the best way to gain personal experience and knowledge.
2. Study the work of others (even if you hate it)
Tarantino enjoys writing film essays and criticism and considers himself a student of cinema. He is constantly reviewing movies and likes to analyze good work vs. bad work, placing everything he watches under a microscope. Watching movies in all genres helps him explore the work of others and come up with ideas for future films. And because he's been writing so much about other works, he's not "cold" going in.
.
Study, study, study. Look at work you like and don't like. Write about exactly what you like and don't like about them. Looking at different approaches will help you fine tune your creative style, add in what you like, and learn what common traits and characteristics to avoid.
3. Appropriate ideas from every source 

.
4. Get in the thick of the action
During filming, many directors sit away from the camera (in "video village") so they can watch the shot from a bigger screen. When Tarantino shoots his films, he doesn't use a monitor. He says, "I didn't conjure all this up so I would be in another room watching television while my actors are working." He also prefers to be able to talk to the actors during a scene. He sees the shot as a living, breathing creature and by staying close to the action, he keeps his hand on the pulse, ready to pivot, rather than sticking to what's in the script.
.
Don't be afraid to get your hands dirty. Coming up with a creative idea is not enough, you need to be involved in the development and execution of that idea. Sometimes, looking at it from a different perspective allows you to focus on key details you may not have noticed before.
5. Quality over quantity
Movies often use multiple camera angles in a single shot so they can get full coverage of the scene. That way, they have more to work with when editing. On the other hand, Tarantino likes to use only one camera angle at a time. He believes multiple cameras compromise the shot by splitting the lighting in an attempt to light all the different camera angles. By only using one camera, he can make sure the shot is lit just right.
.
See you there!
What are some other film directors and artists who creatively inspire you?
Share with us in the comments.
via What Quentin Tarantino Can Teach You About Creativity
This article is about: