Tech Tuesday: 3 Document Formatting Habits that Drive Your Layout Designer Crazy
Your manuscript is perfect. Your characters are compelling. Your plot and theme are tight. You've done the seven re-writes your developmental editor wanted. The copy editor has reviewed the manuscript 17 times. Off it goes via e-mail to the layout designer to set up for printing. That's when your document formatting sends everything off the rails.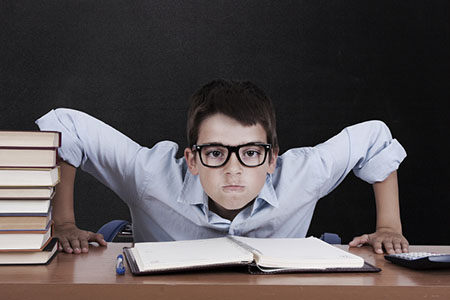 No, it doesn't go off the rails for you. It goes off the rails for the designer. In fact, you probably won't know anything about how the designer opened your Word file and cursed - really loudly, possibly in front of small children. Here are three formatting habits you have that are making your designer's job harder.


Inconsistent paragraph formatting. Every two of three paragraphs the formatting changes. The first line is indented for the first few paragraphs, and then you switch to manual tabs. Layout designers have to locate all of those inconsistencies and change them all to be the same.


Extra spaces between paragraphs. Adding extra spaces manually between paragraphs may look nice for a school term paper, but in layout and publication of a book, not so much. These extra spaces have to be removed before the manuscript can be properly prepared for publication.


Inconsistent character formatting. One minute the word is bold, the next the word is italicized, and the typeface and font size are a mess. This makes the designer's job a true pain, especially when the differences are tiny enough to miss a few of them.


Have a little mercy on your layout designer. Below are a couple of tips to help you produce a manuscript that won't make her want to leave town as soon as she sees your e-mail.


Use software that outputs the manuscript in a standard manuscript format. In my last Tech Tuesday I mentioned Scrivener. There are other options as well, such as NewNovelist and The Novel Factory, that can help make it easier for your designer when he needs to layout your manuscript adhering to your printer's specs.


Use styles in your word processor for  consistent formatting. MS Word and other word processors allow you to set up styles that include the properties you want for different sections. For example, you might name a style Chapter Title and apply the following formatting: 12 point, Times New Roman, Bold, Centered, 18 points after the paragraph. Instead of applying each of those formatting options every time you type a chapter title, you can simply select the style and apply it to the text.


These tips will save you some time and your designer's sanity. Honestly, your layout designer is not going to bail on you for using manual tabs every six paragraphs, but you can make his life a lot easier with relatively little effort.  To show you how easy it is, I'll do a quick tutorial on creating styles in Microsoft Word for next week's Tech Tuesday. See you then!
~ Michele
Photo © Prudencio Alvarez | Dreamstime.com