It's Tuesday, so normally I'd share some technology info that I either love or hate. Today, I'm sharing an article on Mashable's site for Giving Tuesday. I'm not much of a fan of Snapchat but I know lots of you love it. So, do good while Snapchatting.
On Tuesday, your Snapchat posts can help raise money to fight AIDS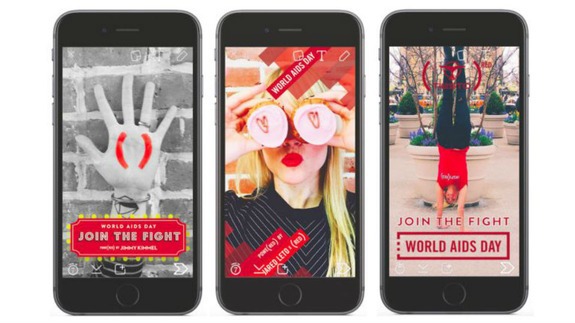 It feels good to put a cause-supporting filter on a social media post, but wouldn't it be nice if those little tokens of support actually counted in real money?
Tuesday, Dec. 1, is
World AIDS Day
, and Snapchat and the Bill and Melinda Gates Foundation have teamed up to donate up to $3 million to (RED), a nonprofit group that battles AIDS.
To participate, use one of the three special "World AIDS Day" geofilters on a Snapchat post Tuesday, and the foundation will donate $3, for a total of $3 million
Furthermore, the Foundation will donate an additional $1 million if a (RED) YouTube video starring Scarlett Johansson, Barry Manilow & Jimmy Kimmel (below) is shared more than 330,000 times
Read more...
More about
Bill And Melinda Gates Foundation
,
Social Media
, and
Snapchat
via
On Tuesday, your Snapchat posts can help raise money to fight AIDS