April is National Poetry Month
Become a poet.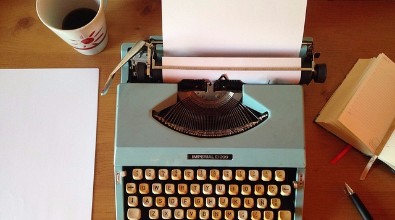 For those of you who didn't know, April is National Poetry Month. Now is a great time for you to try your hand at poetry. I know. I know. You never thought of yourself as a poet. Neither did I. Yet, that's what I seem to keep writing despite all my best efforts.
How do you know if you're a poet?
If you keep trying to write a novel but only finish short snippets of stories that are poignant or tend to rhyme, you're probably a poet. If you struggle over exactly the right word in a two line e-mail,
you're probably a poet. If you have a weakness for short-form writing and tend to dissect the meanings of song lyrics, which are just poems set to music, you're probably a poet.
Engage your inner poet
Visit the Writer's Digest Poetic Asides Blog and participate in the Poem-a-Day Challenge. Yes, we're twelve days into the month but nobody will hold that against you. I'll even give you the strategy I use to approach the challenge. I read the poem prompt in the morning before I get out of bed, meditate, and then get on with my day. I let the prompt marinate in my subconscious only bringing it to the surface once in a while when I drift off in a meeting. I feed the kids, clean the kitchen, check homework and get everyone settled into bed. Then, when the house is quiet, I settle in and begin to write. The first draft is  awful. All first drafts are awful. But I've put pen to paper or fingers to keyboard and written a poem. That's to goal, isn't it? To write. To express. To create.
It's National Poetry Month. Go make poems.